Procedures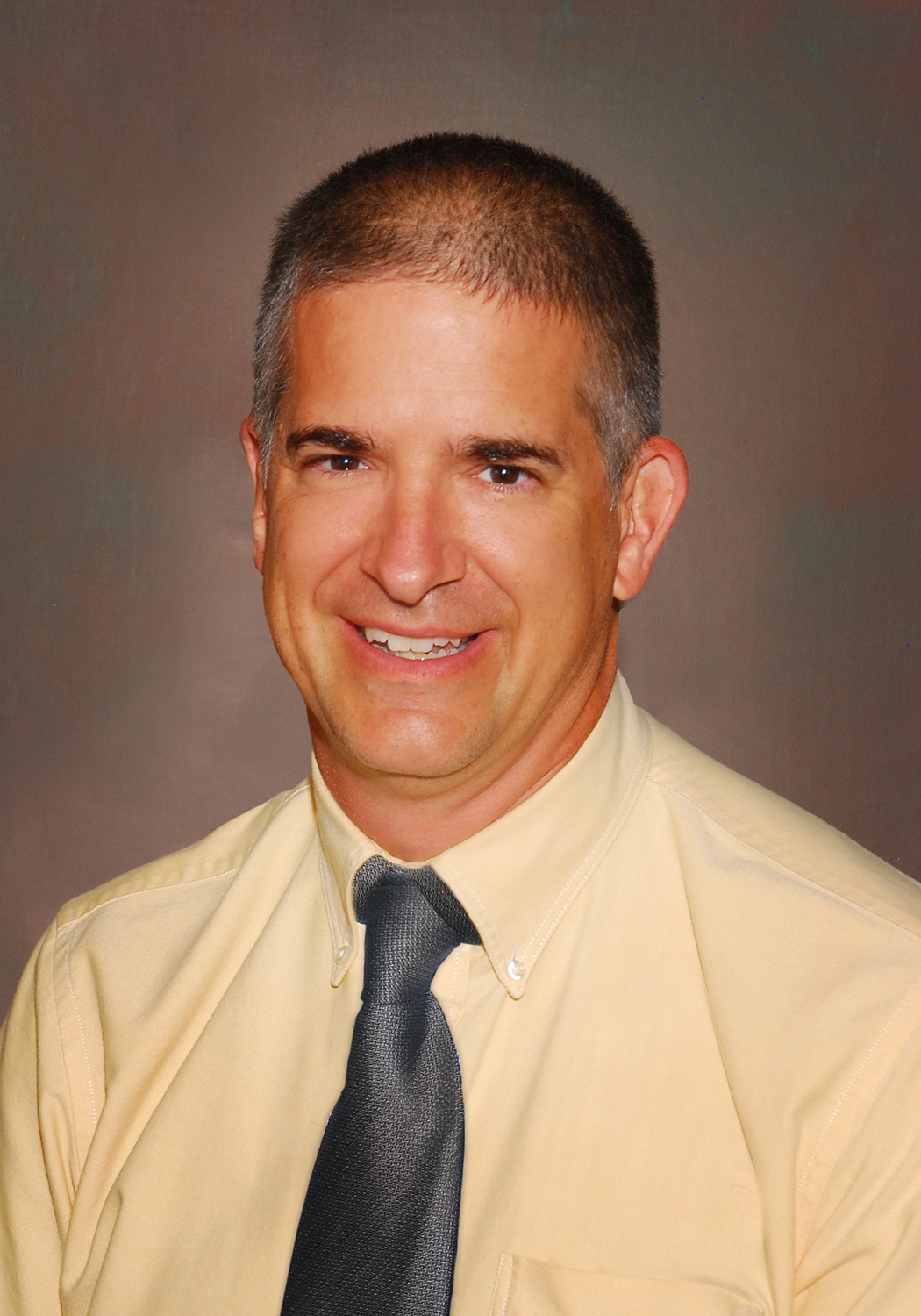 Stevens Point Orthopedics
500 Vincent Street
Stevens Point, WI 54481
Board Certified Sports Medicine
Board Certified Orthopedic Surgery
Dr. James M. Banovetz decided to become a physician in the 4th grade, inspired by his uncle and the book The Making of a Surgeon, by William Nolan. At about the same time, he got his first job, cleaning up building sites for $1.00/hour. He went on to jobs in farming, construction, and retail throughout high school and college. Jim was a percussionist, gymnast, and Eagle Scout in high school, graduating in 1981 as a valedictorian. He was accepted into the Scholars Program in Medicine at Washington University, and graduated with a degree in Mathematics and Spanish Literature in 1984. In college, he did research in neurophysiology and was also a member of the team that purified the protein PDGF, which is now used as a wound healing medication.
Dr. Banovetz opted to transfer to Northwestern University to obtain simultaneous MD and PhD degrees, with a research focus on motor control neurophysiology, graduating in 1990. He then did an orthopaedic residency at the University of Missouri, finishing in 1995, and a fellowship in Sports Medicine at the University of Iowa in 1995-96. He has been practicing in Central Wisconsin ever since. Dr. Banovetz is board certified in both orthopaedic surgery and sports medicine. He is an active member of the American Academy of Orthopaedic Surgery and the American Orthopaedic Society for Sports Medicine. He has served as a principal reviewer for the American Journal of Sports Medicine and the Pro Assurance Physician Advisory Board. He has been a team physician for UWSP, SPASH, Pacelli, Amherst, Rosholt, and Iola, also caring for many other local athletes.
Dr. Banovetz is a Sports Medicine Specialist and focuses on the care of injuries in recreational, competitive, and industrial athletes. He does not do spine surgery or joint replacement. Jim married Sheila Lee (Banovetz) MS PT, a physical therapist, in 1986. They have four children, MaryBeth (1987), James (1989), John (1991) and Joseph (1993) and multiple grandchildren. Jim enjoys fitness and outdoor activities, studying the social sciences, and working with his hands.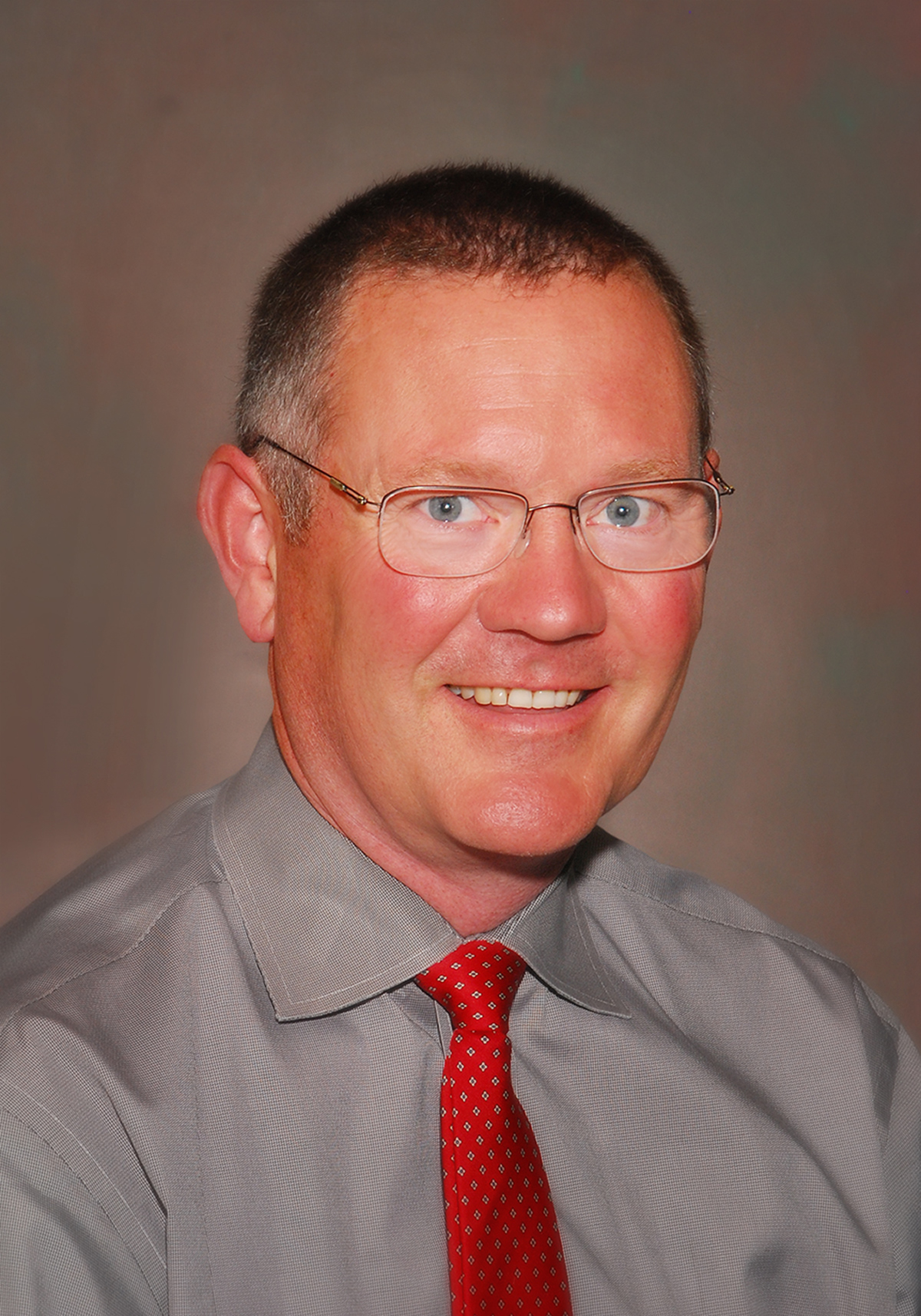 Stevens Point Orthopedics
500 Vincent Street
Stevens Point, WI 54481
Board Certified Orthopedic Surgery
Dr. Dave Henneghan was born and raised in East Lansing, Michigan. There, he attended St. Thomas Aquinas elementary school, and East Lansing High School. Unfortunately, his father died when Dave was only five. Because of this, he and his two sisters were raised by their mother. In high school, Dave played football and basketball, but was most interested in soccer and was his teams captain. After high school, he attended Albion College, where he played soccer and worked as a resident assistant in the freshman dorm. Dave also worked as an EMT on the local ambulance service, and volunteered as a Big Brother for the Big Brothers Big Sisters program. In the summers, he worked at a local automobile dealership and an Oldsmobile factory.
Dave's interest in medicine developed early in life. Mary, his younger sister with whom he was very close, died of osteosarcoma at the age of 18, inspiring Dave to pursue medicine.
Dave attended Michigan State University College of Human Medicine for medical school, spending his clinical years in Kalamazoo, Michigan. He interned for a year at St. Mary's hospital in Grand Rapids, Michigan, before completing his Orthopaedic residency in Grand Rapids. He was board certified in 1992, and recertified in 2003.
Dave began practicing Orthopaedics in Stevens Point in 1990 at the Rice Clinic, where he worked for 17 years. He continues to practice in Stevens Point, now at Stevens Point Orthopedics. Hip and knee replacements are Dave's specialty interest, and he emphasizes less invasive techniques and encourages rapid recovery for his patients.
Medicine is not Dave's only passion. His other interests include bicycling, backpacking, camping, swimming, and cross-country skiing. During the summer of 2008, Dave had the opportunity to take a cross country bicycle trip with his son and a family friend. The three rode 3,750 miles from Puget Sound, Washington, to Bar Harbor, Maine. Dave is  married to Karen, who is a registered nurse, together they have two children, Patrick and Laura.
Daves philosophy in practice is as follows: "My joy in medicine comes from helping people to continue doing the things they love to do."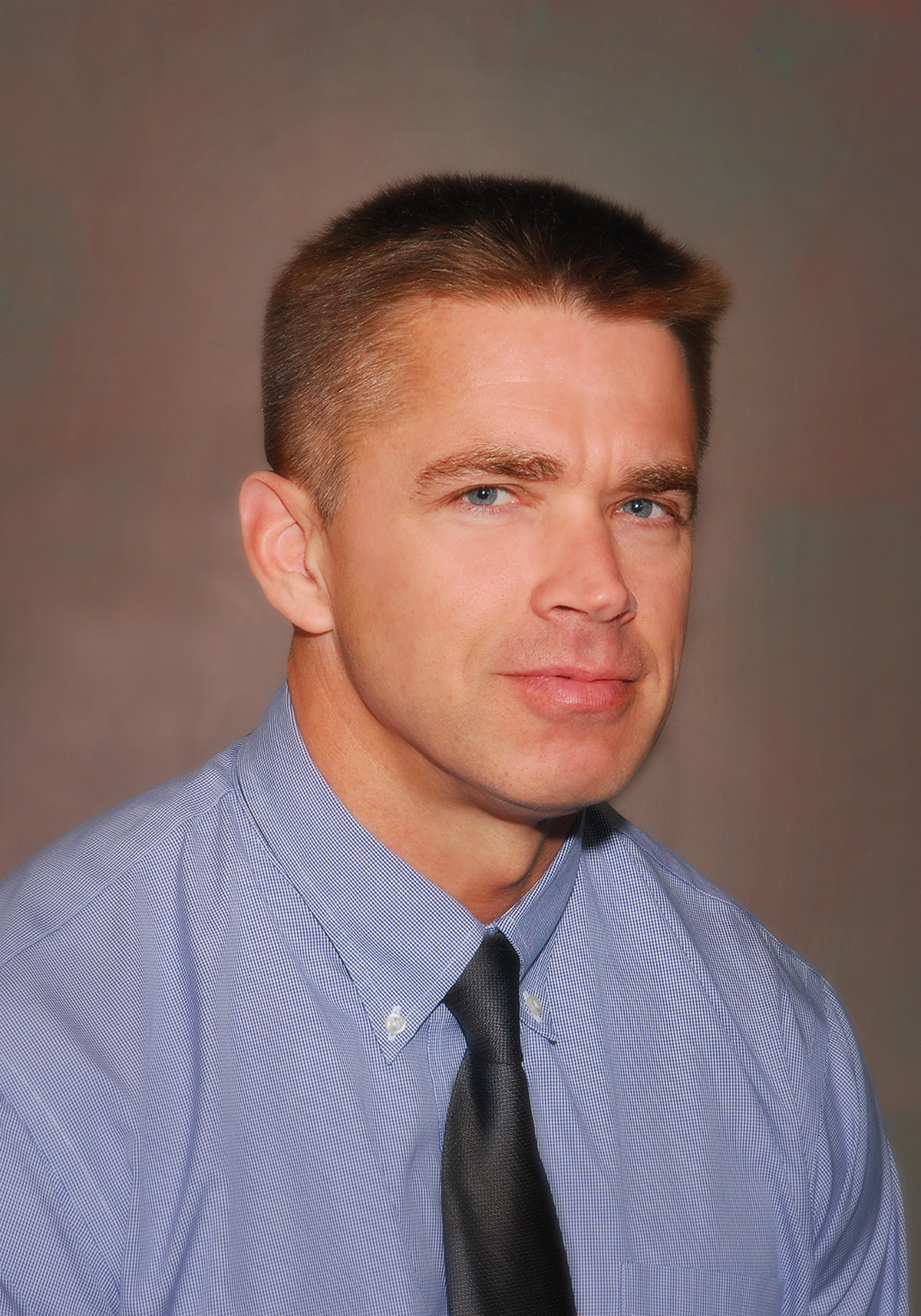 Stevens Point Orthopedics




500 Vincent Street




Stevens Point, WI 54481




Orthopedic Sports Medicine




Board Certified Orthopedic Surgery
Dr. Thomas  Guse was born and raised in Janesville, Wisconsin. Growing up and throughout high school, he was involved in sports and participated in clubs and other activities. Dr. Guse did well in school, graduating from Janesville Craig at the top of his class. Tom went onto college at The University of Wisconsin – Eau Claire where he majored in chemistry. While there, he participated in several intramural sports and other activities. Dr. Guse went to medical school at the University of Wisconsin where he again graduated with honors. He did his internship at the Mayo Clinic and his residency, in orthopaedic surgery, at Ohio State University. Dr. Guse then completed a fellowship in sports medicine in Boston where he worked with the Boston Celtics and Harvard University. Dr. Thomas R. Guse has been practicing in Stevens Point since he finished his fellowship training in 1995.
Tom has been married to his wife, Marit, since 1988. She is a social worker here in Stevens Point. They have two children, Emily who is in college at University of Wisconsin-Madsion and Eric who attends Stevens Point Area Senior High. In addition to working, Dr. Guse stays active by working out regularly and playing sports such as golf. He also remains active in the community and spends time keeping up on all of the latest developments in orthopaedic surgery.
Joshua Troyer, M.D.
Stevens Point Orthopedics
500 Vincent Street
Stevens Point, WI 54481
Board Certified Orthopedic Surgery
Dr. Joshua Troyer

grew up in Youngstown, OH where he participated in several sports including football, baseball and basketball.  He attended Asbury University studying exercise physiology.  There he was a Presidential Scholar, a four-year varsity letter winner for basketball, team captain senior year, received the Gaither Award for character, participated on NAIA All-American Academic Team, was named National Christian College Athletic Association Scholar-Athlete, and was honored as Outstanding Junior and Outstanding Senior Health and Physical Education major.  He also was given the National Association of Intercollegiate Athletics Champion of Character Award and, in 2004, the National Association of Intercollegiate Athletics Champion of Character Award.
Medical school took him to the University of Illinois at Peoria. 

Dr. Troyer continued to excel receiving multiple honors and scholarships.  Dr. Troyer was a 2010 Gold Cord and Honor graduate from the University of Illinois-College of Medicine.
With Dr. Troyer's love of sports, orthopedics was a natural choice and his medical residency was done at the University of Wisconsin Hospital and Clinics, with a sub-specialty fellowship program in sports medicine at Ohio State University. Along with his love of sports, he also gave of his time to inner city Columbus, OH students, helping provide high school football coverage and participating in physicals and exit examinations for high school athletes in the greater Columbus, OH area.
Dr. Troyer enjoys seeing his patients relieved of pain, improving in function and quality of life through his prescribed treatment or surgery.  Dr. Troyer performs a wide variety of surgical procedures. He also participates in local sports coverage and overseeing athletic trainers.
His family life also keeps him busy where he, along with his wife, Mary, are raising four boys from ages one to 11. Dr. Troyer enjoys running, fishing, golfing, hunting, exploring the outdoors, watching sports and playing sports with his boys.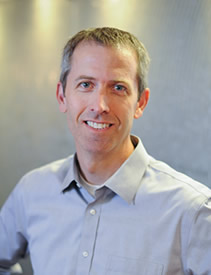 Marcus Haemmerle, M.D.
Stevens Point Orthopedics
500 Vincent Street
Stevens Point, WI 54481
Board Certified Orthopedic Surgery
Dr. Marcus Haemmerle
a native of Menomonie, WI, studied at Marquette University  where he participated in Club Rowing and Club Baseball as well as tutoring and assisting with Marquette Action Program Habitat for Humanity.  He earned a Bachelor of Science degree in Human Biology and a Masters of Physical Therapy degree as well.
Having decided to pursue medical school, the University of Pittsburgh School of Medicine was his next destination.  While there, Dr. Haemmerle worked as an applicant interviewer and host for the school, as well as a tutor.
Dr. Haemmerle did his orthopedic residency at William Beaumont Hospital in Royal Oak, MI and participated on the Resident Council there.  He has authored and contributed to multiple manuscripts and professional papers, in addition to obtaining funded grants for study of knee ligament deficiency.
Dr. Haemmerle enjoys improving the quality of life for his patients through treating their orthopedic conditions with many different surgical procedures.  He receives high patient satisfaction scores from patients he has treated here as well as their family members.
When he is not working, you will find him enjoying his family which consists of his wife, Amy, three sons, Ben, Lucas and Nate, as well as their pet dog, Buster. Favorite hobbies include running, hiking, playing baseball and other sports with his sons.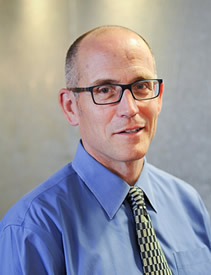 Todd Williams, M.D.
Stevens Point Orthopedics




500 Vincent Street




Stevens Point, WI 54481




Board Certified Orthopedic Surgery
Dr. Todd Williams

is from Brookfield, WI. He attended the University of Wisconsin-Madison, earning a Bachelor of Science degree in 1989 and MD degree in 1993.  After completing his orthopedic residency at the University of Iowa in Iowa City, IA, he went on an adventure and worked for six months at Auckland General Hospital in Auckland, New Zealand.  Returning to Central Wisconsin in 1998, he has practiced in Stevens Point since that time, and has been board certified with the American Board of Orthopedic Surgery since 2001.
Hip and knee replacements, as well as knee scopes and ACL reconstruction, a variety of hand surgeries including arthritis reconstruction, and treatment of fractures and sports related injuries keep Dr. Williams busy keeping his patients active. In his free time he likes to travel, and keep active with cross country skiing and biking.  With his wife and family of three boys, he coaches their soccer and skiing teams.