Procedures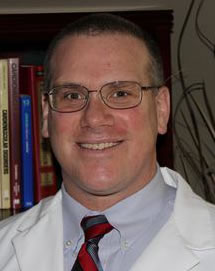 Waypoint Spine




520 Vincent Street




Stevens Point, WI 54481




Board Certified Orthopedic Surgery




Spine Specialty
Dr. Todd A. Fairchild is an orthopaedic spine surgeon at Waypoint Spine.  He graduated from Harvard College with a degree in economics and received his medical degree from Yale. Dr. Fairchild completed his residency in orthopaedic surgery at the University of Iowa, followed by a fellowship at Twin Cities Spine Center in Minneapolis, a nationally recognized center of excellence in spine surgery. After fellowship, Dr. Fairchild moved to central Wisconsin to form his practice and to enjoy the abundant seasonal activities with his wife and three sons.
Only a small fraction of Dr. Fairchild's patients with back or neck problems will ever need a spine operation. Many surgeons who operate on the spine will "fix" the most evident anatomic problem on an x-ray or MRI. Unfortunately, such an approach can result in a bad outcome for the patient. As a spine doctor, Dr. Fairchild's job is to listen to patients and then educate them regarding their condition and find ways to relieve pain or discomfort. Dr. Fairchild says "I treat all patients how I want my family to be treated. I first sit down with patients and try to figure out how they can maximize non-operative treatment and AVOID surgery. If all non-operative treatments have failed and if I am able to clearly identify the anatomic abnormality causing pain, I discuss the risk and benefits of spine surgery. If we proceed with surgery, I utilize the most modern techniques and instrumentation, including minimally invasive procedures."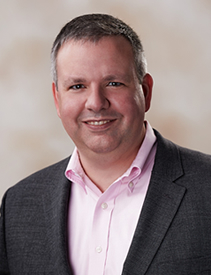 Jason J. Potocki, M.D.
Waypoint Spine




520 Vincent Street




Stevens Point, WI 54481




Board Certified Orthopedic Surgery




Spine Specialty
Dr. Potocki joined Dr. Fairchild at Waypoint Spine in September of 2018.  he is practicing at the Stevens Point Waypoint Spine location.
Dr. Potocki, originally a native of Pennsylvania, attended college and medical school in Virginia. He earned his medical degree and completed residency at the Virginia Commonwealth University in Richmond.

This is also where he met his wife, Heidi. After his father underwent a large and life-changing spine surgery, he became interested in the field.
After residency, he completed a fellowship in spine surgery at the Leatherman Spine Institute in Louisville, KY. He now has over 10 years of practice experience.  Dr. Potocki has lived and practiced in the Wausau area for over 5 years and has made a home there along with his family, including three children. In his spare time, he and his youngest daughter have been learning to play the guitar. He also enjoys reading, woodworking, target shooting, and is an avid "tinkerer".