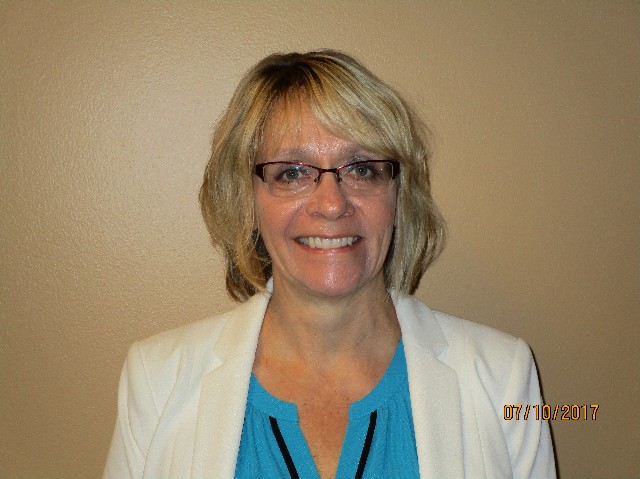 Life is a journey! I would have never guessed my journey in life would have led me to become the Administrator of the ASC. I started my career with an Associate Degree in Medical Records. After working in coding, transcription, release of information and chart analysis, in both acute and long term care, I decided to go back to school and obtain my Bachelor's degree in Health Information from the College of St. Scholastica in Duluth, MN. This opened up opportunities in management in a specialty hospital as well as a health maintenance organization in Milwaukee, WI. My career broadened when I worked at Children's Hospital of WI, in their IT department, and then as their Manager of Quality. My software experience took me to Alexian Brothers Medical Center in Elk Grove Village, IL as their Director of Quality. Here I was able to broaden my talents in peer review, risk management, infection control, and accreditation. My next opportunity was with Bay Area Medical Center (BAMC) in Marinette, WI, as their Administrative Director of Process Effectiveness/Compliance Officer. I honed my abilities in case management, discharge planning, performance improvement and compliance/ethics. As part of the leadership development team, I educated department directors on Stephen Covey's Seven Habits of Highly Effective People. I also led the facility in applying for the Wisconsin Forward Award and served as a volunteer Forward Award Examiner for the State of Wisconsin, evaluating businesses across the state in meeting standards of excellence. The next leg of my journey took me to Stevens Point, WI where I began working at the Klasinski Clinic assisting with implementation of their electronic health records. This led me to the ASC. My varied background has been instrumental in terms of experience and networking for the many roles I have as Administrator of the center.
The Surgical Center is a very special place to work. We have a great dedicated and compassionate clinical staff, talented and devoted non-clinical staff complemented with a phenomenal group of highly respected and kind-hearted considerate surgeons and owners.
I have been happily married to my husband, Mark for 31 years. We have two daughters, Bailey & Sydney. Bailey graduated from the University of St. Thomas in St. Paul, Minnesota and now resides in Minneapolis working for SPS Commerce and spending any bit of extra time she has traveling. Sydney completed her undergraduate degree at UW-Stevens Point, and will start in their graduate program working to obtain a master's degree in speech-language pathology in the fall of 2017. Our other family member is our 2- year old goldendoodle dog, Louie who keeps me busy attending dog classes for his rambunctious personality. When I am not attending dog class or training Louie, I enjoy walking, spending time with family and friends, relaxing at our cottage, and traveling, including my annual trip with each of my daughters.