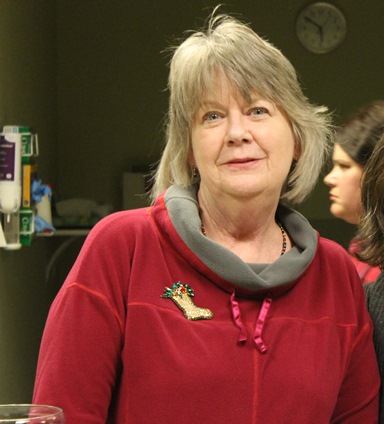 I have been a Registered Nurse for forty five (45) years. My journey through nursing began in medical nursing and flowed through surgical, ICU/CCU, management, emergency nursing and it will end with ambulatory surgical nursing. Changing careers was never a question for me because nursing offers so many different avenues toward caring. So when one area got boring I simply moved into another specialized field of learning and growth. It is learning that gets me up in the morning and leaves me satisfied that I did the best I could to make another human being comfortable. I not only have a deep interest in conventional medicine/nursing but alternative healing practices like chiropractic, acupuncture, Healing Touch and others.
I joined the ASC in 2009 and have bittersweet feelings on my retirement. Oh, not the next stage in life, but the fact that the surgeons, anesthesia department, and especially my nursing co-workers and all the "behind the scenes staff", have been my professional guides and comedic release. It has been a great pleasure to have established friendships with these fine and caring people. I have many such friends in all my adventures. Yes, indeed, laughter and open hearts heals even the healer.
I was born and raised In Stevens Point. My nursing career began and now ends here. In all that time I have worked in Wisconsin, California, Alaska, Hawaii, Florida and Arizona. I have enjoyed traveling these United States and working toward saving our environment; earth, water, air and wildlife. I enjoy reading, campfires, biking, an occasional good cigar and art galleries. I hope someday to be a better photographer. The concept of a meaningful and simple life, the gentle practice of restoring calm, and finding balance and a new purpose in my life are the goals for my future.
My career has been one of caring, giving, sharing, listening, soothing, teaching, learning and supporting. I take these qualities into my next adventure.