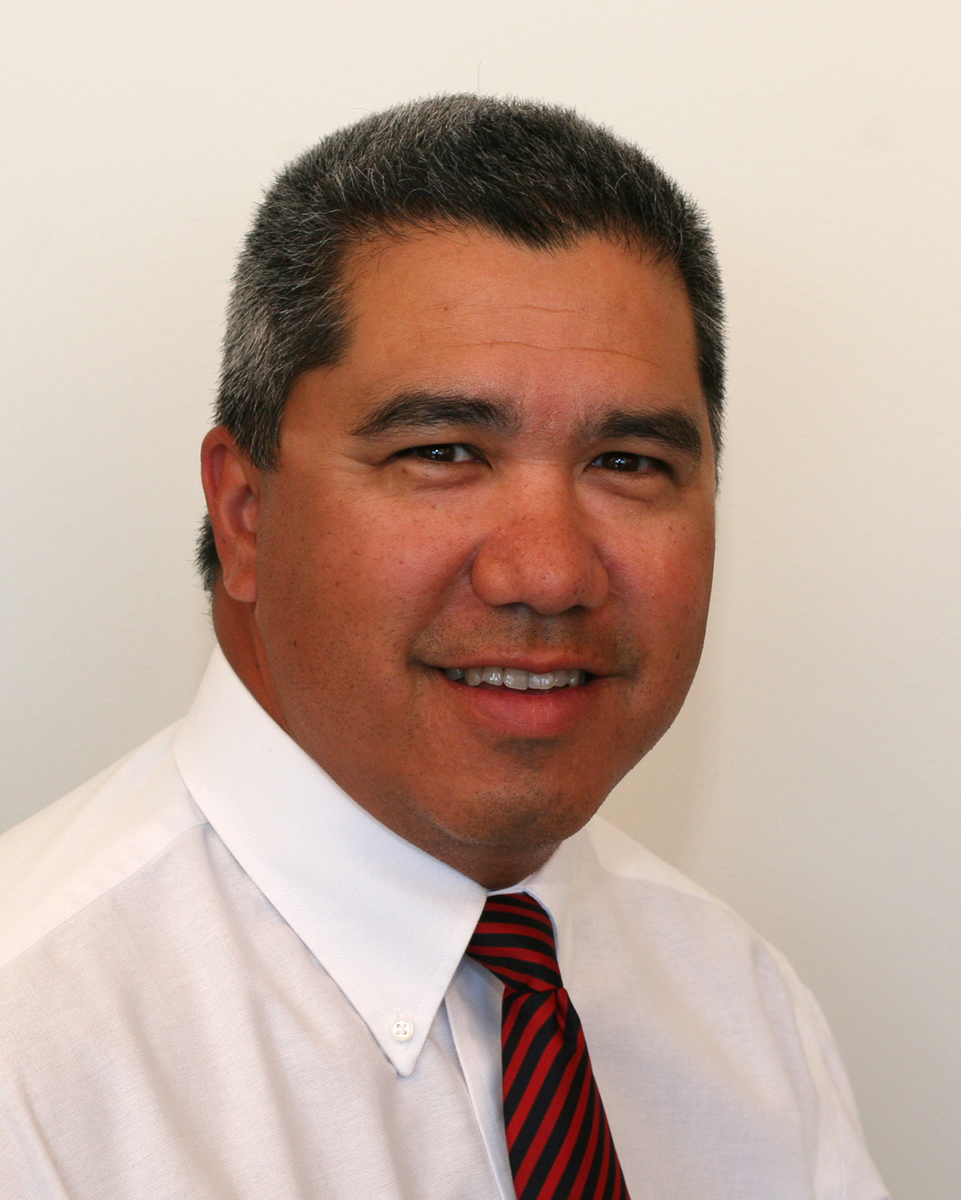 Stevens Point Anesthesia
Board Certified Anesthesiology
Dr. Augusto Alinea, MD was born in Brooklyn, New York. At the age of five, his family moved to Long Island, NY where his father worked as an Anesthesiologist. Augusto's mother was a registered nurse by trade. She had opted to put her nursing career on hold prior to their move to Brooklyn to be able to raise her five children.
Augusto graduated from high school in Long Island, NY and attended college at Lock Have University in Pennsylvania where he graduated with a Bachelor of Science degree in Biology.  After graduation Dr. Alinea made the decision to follow in his father's footsteps and begin a career in Anesthesiology.  He attended Ross University School of Medicine in the West Indies and during his 3rd year of medical school attended medical clerkships at Yale and  Boston University.  In 1987, he graduated from Medical School with honors.   Dr. Alinea completed his internship at Chicago Medical School and his residency in Anesthesiology at Loyola University Medical Center. In his final year of residency at Loyola University, a 700 bed hospital in Maywood, IL he was appointed chief resident.  In this role Dr. Alinea gained vast experience in a wide variety of anesthetics.
Dr. Alinea joined Stevens Point Anesthesia, S.C.  in July 1991 and provided anesthesia services to St. Michael's Hospital in Stevens Point.   Soon after his practice began, he was appointed as Medical Director of Anesthesia and continued to practice at St. Michael's Hospital until 2006. It was then he decided to partner with the medical group at the Ambulatory Surgical Center of Stevens Point and has been providing anesthesia services for the Ambulatory Surgical Center since that time.
Dr. Alinea's main emphasis is listening to patients and providing a personalized pleasant surgical experience.  He attempts to get to know each of his patients on an individual basis, which allows him to provide enhanced support and comfort for them.   It is this approach which alleviates the stress patients may have on their upcoming procedures, which ultimately prevents potential complications and promotes a timely recovery.
Dr. Alinea and his wife Gay have three children, Corinne, Danielle and Augusto Jr, along with  granddaughters Lacey and Amelia.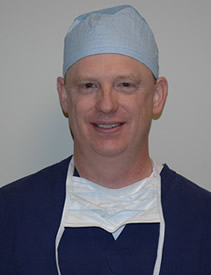 Eric D. Barnes,CRNA
Stevens Point Anesthesia




500 Vincent Street




Stevens Point, WI 54481
Eric Barnes

grew up in South Dakota where he gained both his undergraduate and graduate degrees. He graduated South Dakota State University in 1990 with his Bachelor of Science degree as a Registered Nurse. As an RN, he worked at the Veterans Hospital in Sioux Falls, SD for 5 years in both the   Surgical and Medical Intensive Care Units. He began his Graduate school education in 1995 at Mount Marty College of Nurse Anesthesia, based in Sioux Falls. He graduated in 1997 with his Masters Degree in Nurse Anesthesia. From there he and his family moved to Bangor Maine and he practiced at Eastern Maine Medical Center. In 1999 Eric and his family moved to the Wausau area where he worked for Central Wisconsin Anesthesiology at Wausau Hospital. In 2002 he accepted a job in Merrill Wisconsin at Good Samaritan Health Care Center. There he worked independently and was also the Director of Anesthesia department from 2003-2013. From there he branched out into full independence practice, starting his own company and provided Anesthesia Services in multiple hospitals and surgery centers throughout Wisconsin. In 2016, he accepted a full time position with Stevens Point Anesthesia, and has been providing Anesthesia service and care here at the ASC since then.
Eric has a wide variety of experience across many fields of Anesthesia and health care. Ranging from rural hospitals to Level 1 Trauma centers. Eric and his wife Sue, who is a Registered Nurse, both served in the Army National Guard where they first met. Both are Veterans, as they  served in Desert Storm in 1991. They spent time in Saudi Arabia and Iraq in a Combat Clearing Company which provided basic medical service as well as Trauma service in the field. They gained valuable, lifelong experience in this setting; learning to care for people in the most extreme situations with limited supplies and equipment. Eric said he truly learned to appreciate life from all viewpoints and the privileges that he has.
From all his past experiences, Eric has formed his practice and mindset to treat each patient and family individually and holistically. Surgery and Anesthesia can be a very stressful experience for both patient and family. Eric believes that by being honest, explaining all risks and benefits, and answering all questions to best of his knowledge, helps to assure both patient and family that they will be cared for safely, compassionately, and respectfully.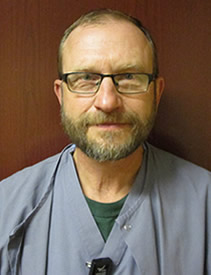 Tom Wenman, CRNA
Stevens Point Anesthesia




500 Vincent Street




Stevens Point, WI 54481
Thomas Wenman  was born and raised near Union Grove, Wisconsin. Tom was the youngest of six boys and graduated from Union High School in 1982. In addition to earning his Bachelor of Science Degree in Nursing, he also competed at the collegiate level and was co-captain of the UW Oshkosh Swim and Dive Team. He was awarded an internship at the Mayo Clinic, working at Rochester Methodist Hospital in the Surgical-Orthopedic Unit.
Upon Graduation, he accepted a position at the Mayo Clinic on the Thoracic/Vascular Unit.  He secured a position as Preceptor, Basic Life Support Representative and CPR Instructor. After 1 year of Clinical work on the Thoracic/Vascular Unit he accepted a position on the Septic Shock/Trauma Surgical ICU at St. Mary's Hospital in Rochester, MN, also a member of the Mayo Clinic Family of Hospitals. While gaining Critical Care Training, he functioned as a Charge Nurse, received the AACN Education Award and was selected to represent the Mayo Clinic at the International Critical Care Conference in Toronto, Canada.  He served on the Clinical Practice and Clinical Education Committee.  He has earned his Certified Critical Care Registered Nurse Certification and has been Certified in Advanced Cardiac Life Support (ACLS) for more than 28 years.
He earned his Master of Science in Nurse Anesthesiology Degree in 1997 at Mount Marty College in Sioux Falls, SD.  He began his career as a Certified Registered Nurse Anesthetist at Central Wisconsin Anesthesiology and continued as a staff anesthetist at the Wausau Hospital and Health South Surgery Center until 2002.   In addition to his position at Central Wisconsin Anesthesiology, Tom provided anesthesia services for several hospitals in rural communities throughout Northern Wisconsin, covering for anesthesia providers on the weekends as needed.
In 2002, Tom began his employment with Stevens Point Anesthesia Associates, providing Anesthesia services for St. Michael's Hospital, Aspirus Ambulatory Surgery Center and the Ambulatory Surgical Center of Stevens Point. He takes personal satisfaction in making patients as comfortable as possible. He values continuing education opportunities, striving to bring the latest research and techniques in anesthesia to Central Wisconsin. Vigilance, High Standard of Care and state of the art pharmacology and technology are all primary factors in creating the best possible experience for his patients.  Tom appreciates Central Wisconsin and the Stevens Point community and has found his work here incredibly rewarding.
Tom lives between Mosinee and Stevens Point with his wife Bridget.  They have four children and three grandchildren.  When he is not at work, you can find him in his garden, cutting firewood, working on one of his many projects, hunting, fishing, watching the Green Bay Packers and spending time with family and friends.